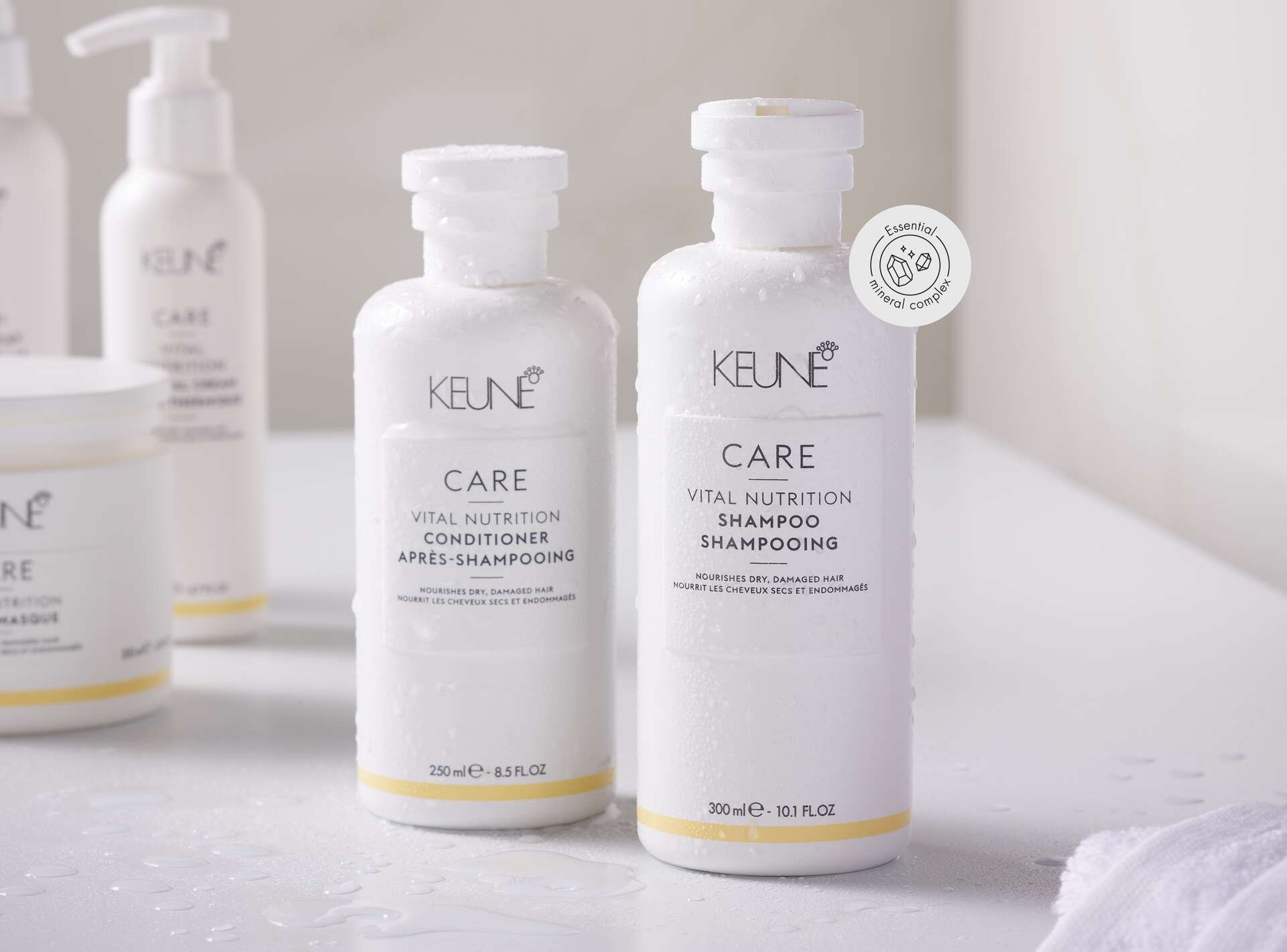 With Great Care Comes Great Hair
Everyone is unique. And every person's hair is unique, even in its concerns. Whether it's dull, frizzy or colortreated hair that's faded. No matter the issue, as a hairdresser you know that healthy hair starts with a healthy scalp. 
Keune Care is the key to giving your clients the healthiest hair imaginable. This extensive professional care treatment program features top-notch products enriched with Essential Minerals that intensely nourish the scalp. And in turn, a soothed, healthy scalp ensures healthy hair.